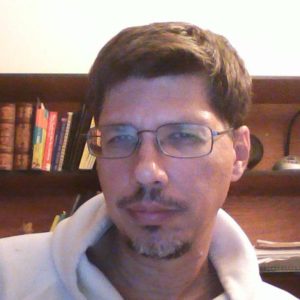 That chill down your spine, as some hidden thing opens the door behind you.
The thrill of the chase, and of being chased.
That's what I like to feel in the stories I read, and the stories I write.
In 2017, I reconsidered what I truly wanted from life. Writing, especially writing thrillers, is what I love. I'm finally giving myself permission to make that happen.  I'm telling the kinds of stories that I've enjoyed my entire life – those that carried me away to other worlds, and kept me reading into the early hours.
I couldn't do this without the support of my wife, my family (and our two cats) and you, the faithful fans. To keep you up to date on what I'm reading or writing, I post to the blog roughly once a week. I also do the occasional giveaway, offer free stories for you to download, and review books you may not have read yet.
If you'd like to receive a monthly newsletter and the occasional new release alert, just enter your email address below.  (You can unsubscribe at any time. I don't like spam, and I expect you don't like it either – so I never sell or share my list.)
Thank you for joining us on this adventure!