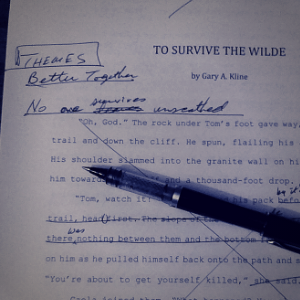 I received a critique back with some very constructive criticism. So, yay?
He found several writing craft issues that I wasn't already checking for, so I'll be adding them to my editing checklist going forward. As he read, he didn't feel pulled into the story, which is what I really want to happen. So, the beginning gets chopped, and some of the end as well.
In reviewing his notes, I also realized that I'd muddied the theme and impact. The story is about the friendship between my two MCs, but I'd added a third character to help the plot seem logical. Now, I'm pulling him out, and the two gals are going it alone. The plot will just have to deal with that.
I am so ready to be done and finished with this, but not until I pull it into shape. Wish me luck. 🙂
Anyone else headed to the finish line on their project?